Customized To You
With thousands of options available, whether it be financial, warranty, or insurance related, our business office is the place to be. No matter your needs, we've got you covered!
Multiple Lenders
Good credit, bad credit, or no credit, we are here to help! We can finance or lease new vehicles and provide financing options for pre-owned vehicles. No matter your vehicle, our business office will make your transition seamless.
Quick And Easy
We work around your schedule, business or pleasure. Regardless of your plans, we strive to accomodate you. With multiple finance offices we can work with you any time of day. Most paperwork can be filled out prior to your arrival, making the signing process brief, letting you get back to your day.

Award Winning Team
Our financing team is available to help our customers with their credit approval needs. With a variety of lending sources at our disposal, we are able to provide you with more options, and more solutions. Fill out a credit application today!
The Benson Difference
Focusing on providing our clients with with unmatched opportunities and effortless experiences for fifty years, we are committed to having our customers leave our dealership satisfied. Benson Lincoln has been awarded the "President's Award for Customer Satisfaction" over twenty-five times, the most of any domestic Lincoln dealership. We pride ourselves on the great experience we have been delivering for decades, we look forward to adding YOU to our family.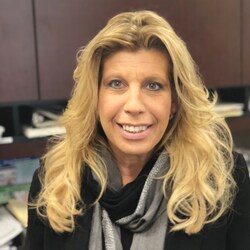 Tracy L. Lawson
BUSINESS MANAGER
Our Business Manager, Tracy, has been recognized by The Lincoln Motor Company as a "Lincoln Leader of Excellence," this is a great acknowlegement of our performance here at Benson Lincoln. Tracy joined our team in 1997 and has been vital to the success of our dealership. Tracy, as well as the rest of our finance team, have achieved their Master Financial Certification with Lincoln Finance. They are happy to assist you through your experience at Benson Lincoln.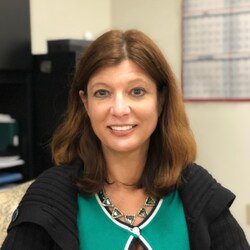 Vera Stojanoff
TITLE CLERK | BUSINESS MANAGER
Our Title Clerk and Assistant Business Manager, Vera, who joined our team in 1989, has also been recognized by The Lincoln Motor Company as a "Lincoln Leader of Excellence." With years of experience, Tracy and Vera, will make you feel at home from the time you walk into our doors here at Benson Lincoln.