Count On Benson
Wether you are looking for an original equipment part, or a high quality, vehicle specific replacement, Benson has you covered. By offering a plethora of options for every vehicle, we are able to provide you with whatever you need to get back on the road!
Know No Better
Don't trust second-hand parts! When you purchase parts from our dealership, you can rest assured that they are of the highest quality. Our experts know your vehicle and the parts that it needs to ensure that you get the best replacements.
Genuine Lincoln Parts
Why choose genuine parts? When original manufactures design a vehicles systems, each part is carefully engineered to function as a team througout the entire vehicle. Whole an aftermarket part may look like it belongs, it may not have been produced with the same care, or knowlege, as a genuine Lincoln part. At Benson, we always recommend that you keep your Lincoln, a Lincoln.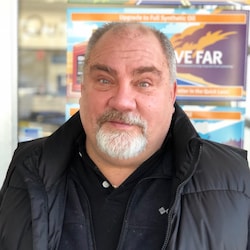 John Loposky
PARTS MANAGER
Originally a Service Advisor, John has been with Benson since 1981. John moved into his role as manager of the parts department in 2018, capping off a career that began in our new car detail department. John has obtained multiple service certifications. Under his direction, our Parts Department continues to provide outstanding service to all of our customers, while still helping improve the quality of our service department.