Family Atmosphere
We are a small business, as a stand alone dealership we strive to treat every employee and customer like family. Benson has been and will be a family business for the entirety of our existence. While it is a fun place to work, we like to keep the environment positive for all of our employees and customers.
Non-Commissioned Sales Staff
At Benson, our sales team is here to help, we have transitioned to a non-commissioned pay plan to ensure that every customer has the best experience. This allows us to promote our Benson Bottom Line pricing strategy, and a stress free environment. We are here to walk people through the car buying process, and use our expertise to find the car that works for our customers!
Helpful Staff
Our team is committed to the customer. With an extensively trained group of sales consultants and award winning service advisors, we are able to provide you with more options, and more solutions for any vehicle. Stop in for a visit today!
Make A Difference
At Benson, everyone has a voice. Not only is it important to make give our customers a life changing experience, it is also important for our team to enjoy where they work. Your voice is heard; With sales meetings every day, and managers that work with our customers, we always have our ears open to suggestions on how to make The Benson Experience a better one for our customers and staff. We pride ourselves on the great experience we have been delivering for decades, we look forward to adding YOU to our family.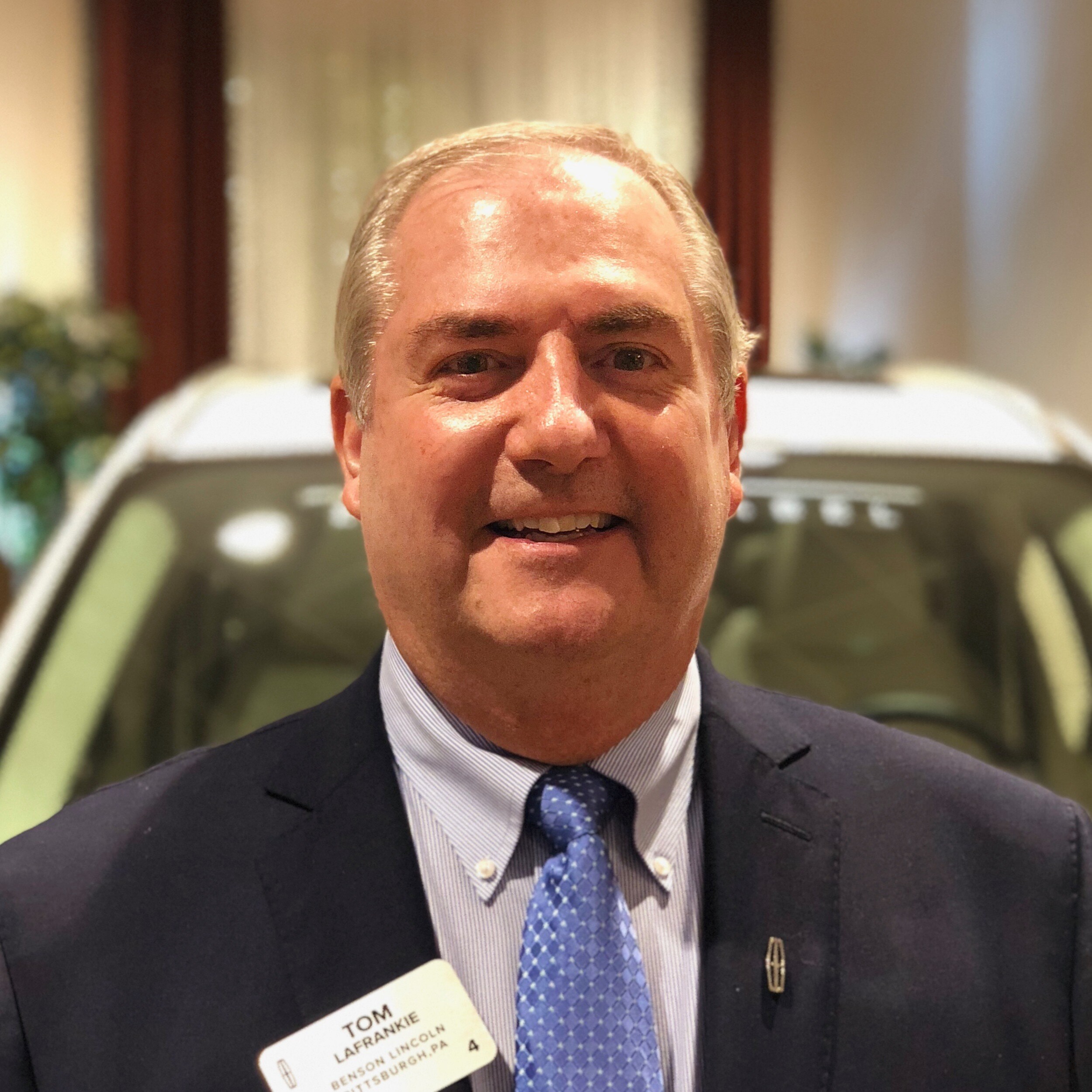 TOM LAFRANKIE
DEALER PRINCIPAL
Tom joined Benson Lincoln in 1975, as a Lincoln and Mercury Sales Consultant. Over the years he rose through the ranks and was then offered a chance to purchase shares in the dealership. Today, Tom, along with Walt and Ryan, is our ownership group and management team! Here in Whitehall, Benson continues to excel, we take pride in our family atmosphere, jubilant attitude, and helpful staff. For the Lincoln brand, as well as Benson, it is a time of renewal and growth. There are many exciting things down the road for Lincoln! If you are interested in joining us, feel free to reach out, you never know what the future holds. We can't wait to welcome you to the Benson family.